Hours Mon-Sat 9am-6pm, Sun 9am-4pm, Holidays 9am-2pm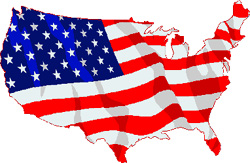 We are proud to say our flags & poles are displayed Coast to Coast!
A
s we build our image library, if you'd like an e-mail of an item not pictured yet, click "Contact Us." The more specific your inquiry, the faster/more accurate our reply!
Show Your Colors
with

Harbortown Flag's

large selection of top quality

Made-in-the-USA

flags, poles & kits, plus accessories and more, all at

Everyday Discount Prices.

Call or click "Contact Us" to check availability & prices.

Please Inquire for Quantity Pricing...

We also offer Additional Discounts off our

Everyday Discount Pricing



to Military & Civilian Service Members, Veterans
, Churches, & Schools.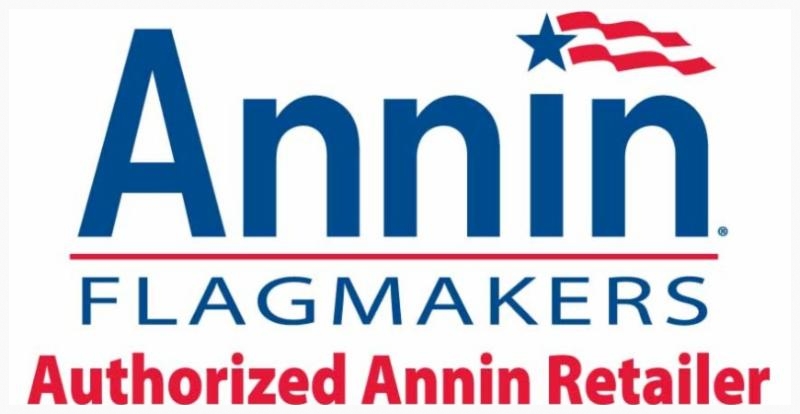 FLAGS & FLAG SETS:

Links to Graphic Images are Examples Only, Not All Styles are Pictured

---
*U.S. Flags - Sizes from 4x6 inches to 50x80 feet
Nylon:

excellent flyability, even in slightest breezes, sheds water easier,

offers the brightest coloring, for people who experience mostly light breezes.

Polyester:

most durable, longest lasting material for institutional use and people who experience mostly high winds, heavier than nylon, but not as bright, and does not flutter in light breezes.

Cotton:

not as bright as nylon, not as strong as polyester, mostly used for caskets and bunting fans.

Blends

: other fabrics can be used for promotional purposes and lower budgets.

Paper or Plastic:

for specialty items such as toothpicks, pennants or streamers

U.S. Flags

are available with Sewn Stripes & Embroidered or Appliqued Stars, Printed, or Dyed, and can have headers with grommets or thimbles, or pole-hems that slide over house-mount or indoor poles. Indoor flags (U.S. & Other) usually have fringe, but can be plain.
ACCESSORIES:
Links to Graphic Images are Examples Only, Not All Styles are Pictured
---
Boat Staffs
Boat Railmounts
Brackets, Holders, Mounts
Cable Connectors
Cable Stops
Cable Thimbles
Cables
Car Fender Brackets
Car Magnetic Mounts
Car Window Brackets
Cleats & Cover Boxes
Cords, Tassels, Fringe
Counterweights
Covers - Security

Decals
Deck Mounts

Dock Mounts
Desk & Table Bases
Doors (locking)

Halyard Covers
Hitch Mounts
Lawn Hangers
Lawn Sockets
Lawn Signs
Leather Tabs
Lightning Kits
Lights & Beacons
Locks & Keys

Poles - Ground**
Poles - House**
Protective Covers
Pulleys
Quick Links
Retainer Rings
Roof Brackets
Rope (Halyard)
Rope Thimbles
Screw Joints
Shock Springs
Snap Covers
Snaps, Clips, Hooks
Spindles

Vertical Holders
Wall Brackets
Weather Vanes
Wheel Stands
Winches & Handles
Our flags, poles & kits are
Made-in-the-USA
.
*Some accessories may be imported if they are not available U.S.-made.
Grades:

Commercial & Residential, 5' to 80' exposed height

(Grade refers to type & design of pole, not necessarily how or where the pole is used)

Services:

Installation, Repairs, and Local Area Delivery

Shipping & Mfr Drop-shipping also available

Styles:

1-piece Joint-Free, Sectional, Telescoping, Non-Furling

External or Internal Halyard available on commercial grade poles

Materials:

Aluminum, Fiberglass, Steel, Wood

(not all poles are available in all materials)

Commercial Grade Poles: Maintenance-Free, Tapered, Spun-Aluminum or Fiberglass. Longer poles are sectioned and factory fitted with self-aligning sleeves, no welding required at the joints. Aluminum poles are available in standard unfinished Satin Lustre, or anodized: Clear, Bronze (Light, Medium, or Dark), White or Black.

Residential Grade Poles: Sectional and designed for light-duty use. Because residential grade poles have thinner walls & smaller diameters than commercial grade poles, jointed and telescoping poles are not recommended for strong wind areas. (See "The pole you choose..." below.)

Poles are rated for certain constant wind speeds and gusts, depending on the size of flag(s) being flown. Ratings are based on 10% of the overall pole length being buried per manufacturer recommendations. Typically, the length of a U.S. flag flown from a ground pole should be approximately 1/4 above-ground pole height. Heavier than standard wall thicknesses and diameters are available to accommodate oversized flags. For U.S. flags on the stern of a boat, the rule of thumb is length of flag equal to length of boat. (This is only a mfr recommendation. Most nautical flags cover 1/2 to 2/3 the length of the staff. There are no wind ratings for nautical staffs.)

Ground conditions must be considered when deciding where to place a pole. Always check for utilities and other underground obstructions before choosing a location. Keep in mind that buildings put a downward force on a newly constructed site, but wind puts a horizontal pressure against a pole and flag. Foundation adjustments may be necessary to compensate for certain ground conditions, such as new fill.

The pole you chose should be capable of supporting the largest flag(s) to be flown in the highest wind speed to which the pole will be subjected if you are unable to lower the flag(s) during extremely severe weather. Flags may seem light in weight, but a wet flag in high winds puts heavy horizonal stress on a pole.

The chart below shows maximum steady wind at 30' above ground expected by area. Location must also be considered, such as within a large city, out in an open rural area, along a shoreline, etc. Even your yard vs. your neighbor's yard around the corner may experience different wind conditions! Unusual weather conditions may be more extreme than what is shown here. This is only a guideline, not a manufacturer warranty: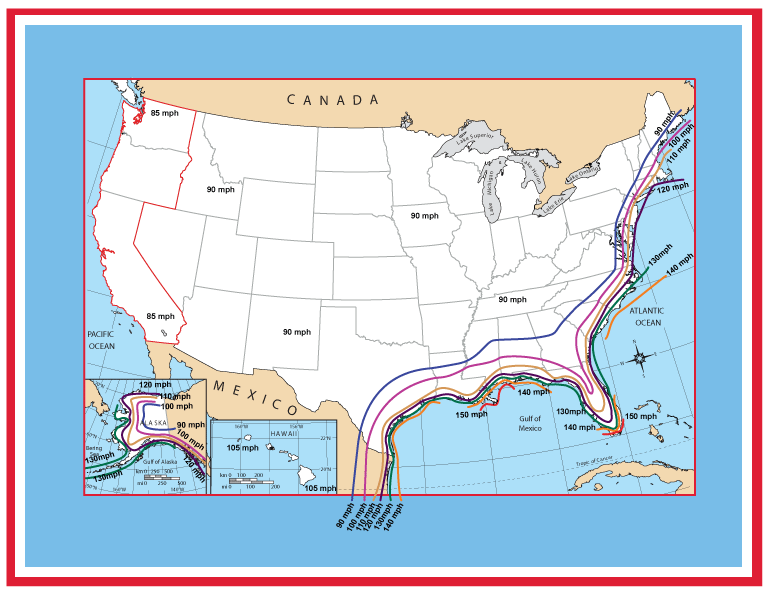 GIFTS, CLOTHING & MISCELLANEOUS:

Some items below are available in U.S., States & Territories, Foreign Countries, and other themes. Others are available only in a U.S. theme.
Special Quantity Discounts Off Our Everyday Discount Prices

are Available on Many of the items listed below, as well as our Flags & Poles. . .




ARE YOU READY TO SHOW YOUR COLORS PROUDLY?


Call or e-mail Harbortown Flag for Everyday Discount Prices and Availability

for Memorial Day, Flag Day, Independence Day, and Every Day!